2023 Season Passes will go on Sale to Clayton County Residents Only beginning Monday, April 3, 2023
Non-Residents may purchase passes beginning Monday April 10, 2023
All passes may be purchased online or at the Spivey Splash ticket office
2 yrs. & under are Free
$0
Sky Trail Ropes Course
Included
Must be over 48″
Must wear closed toed shoes
All Ages (Clayton County Residents)
$100
Proof of residence required
All Ages (Non-Residents)
$150
Group Outing Reservation Application
2023 Season will run from May 27th – September 4th
Spivey Splash Water Park is officially closed for the 2023 season.  
Thank you to everyone that visited and we look forward to seeing you again next year.
No outside food or drink inside Water Park. Concessions are available for purchase.
With a surface area of 15,574 feet and 1,279 feet long. Enjoy a splashy cruise down the state's largest lazy river! Pick up an inner tube at any of the Lazy River entrances and float around Spivey River! The river encircles the Kiddie pool, FlowRider and Splash Pad.
LAZY RIVER RULES:
No climbing or sitting on the wall in the lazy river.
No jumping into lazy river from side pool.
Access to lazy river only by stairs, lift or transfer point.
No diving anywhere in the river.
Floaters must follow direction of current at all times.
Guests must use tubes supplied by Spivey Splash Water Park at all times.
No standing on tubes.
No standing or walking on lazy river walls.
The kiddie pool is perfect for children under 48 inches.  A shallow pool, four water slides, and a waterfall bucket gives smaller children the full experience! 
Every 5-minutes, the splash bucket fills and dumps 350 gallons of water onto the play area! Children can also enjoy the play structures with slides, spray cannons and dunk buckets within the play areas.
*Must be under 48″ to ride the kiddie pool slides, splash pads and all kiddie pool play features*
The Splash Pad has unique water features such as water dunk buckets, geyser and arch sprayers.
*Must be under 48″ to ride the Kiddie Pool Slides, Splash Pads and all Kiddie Pool play features*
With only 2 FlowRiders in the state of Georgia, let's get ready to carve some turns and ride up and down the surface of your very own unbroken wave….If you can hold on, of course!
FLOWRIDER OPERATING POLICY AND PROCEDURES
Hours of operation:
Monday: Closed!
Tuesday – Friday: 11am – 7pm
Saturday: 10am – 7pm
Sunday: 12pm – 7pm
*Please be aware that the FlowRider will close 10 minutes before park closes.
The line may be cut off as needed.
The FlowRider will close 10 minutes before park closes.

 

The FlowRider line may be cut off as needed.

 

All riders must be at least 42″ tall. Stand up (stand-board riders) must be 48″ tall. 

 

The fee for body boarding will be included in the regular park admission price for riders 42″ and above.

 

Stand up riding will be allowed for riders 48″ and above for an additional fee. Riders who want to stand up will have to sign a waiver, watch a safety video. Riders under 18 must have a parent or guardian sign the waiver.  The waiver only has to be signed and video only has to be watched once per season.

 
Click Here to complete the FlowRider waiver
ENTERING THE FLOWRIDER
To improve efficiency, to reduce risk of injury, and to reduce wear and tear on the Flowrider, riders will only be allowed to enter the ride from the front or side during park hours. Riders entering from the side will be asked to enter from a kneeling position. Riders will not be allowed to drop in from the top or jump in from the side.
FLOWRIDER REFUND POLICY
There will be NO refunds for the stand-board fee. If a guest paid the stand-board fee and was unable to participate due to weather or ride failure, staff will issue a rain check. Any other circumstances will be determined based on management approval.
Stand-Up Riders Only
Stand up only sessions are available during the week. As long as staff are available, these times are set aside for those who want to learn or enjoy a standing-only experience.
Tuesday – Friday: 2pm – 4:45pm
(If staff is available)
Our visitor favorite has 3 water basketball goals and a water volleyball court. All goals and the volleyball court sit in a 3' 6" pool. All equipment can be rented out at the Splash Shop located in the main building.
Sports activity Rules:
Remember there is NO roughhousing at any time.
Balls need to be maintained in a reasonable manner.
For example, no throwing to intentionally strike or harm any guest.
Swim attire required.
(If a lifeguard deems it necessary, they may request through Spivey's management team to close areas until they see that it is fit to reopen sports activities)
Spivey Splash features a 40' tower with 2 body slides that include foam mat racers and 2 inner tube slides. Our 2 "body" slides and 2 inner tube slide wind around each other and finish with an exciting plunge into a catch pool!
Must be over 48″ tall to ride the 40' quad slides.
Slide Rules:
All guests will be measured before using slides.
Slide riders must be at least 48" tall as mandated by the slide manufacturer.
Only one person at a time will be allowed to use the slide.
The lifeguard will signal when the next rider may begin sliding.
Body sliders must go down the slides on their back, in a feet-first position without a foam mat.
Goggles, fins, watches, zippers, buckles, life jackets or flotation devices may not be worn while using the slide.
Non-swimmers are not permitted.
Swim attire checked by front desk And/Or lifeguard staff
Swimwear must be designated for pool use
Children 3 and under are required to wear a swim diaper
Life jackets available in the Splash Shop (limited number).
If you bring your own, it must be US Coast Guard approved.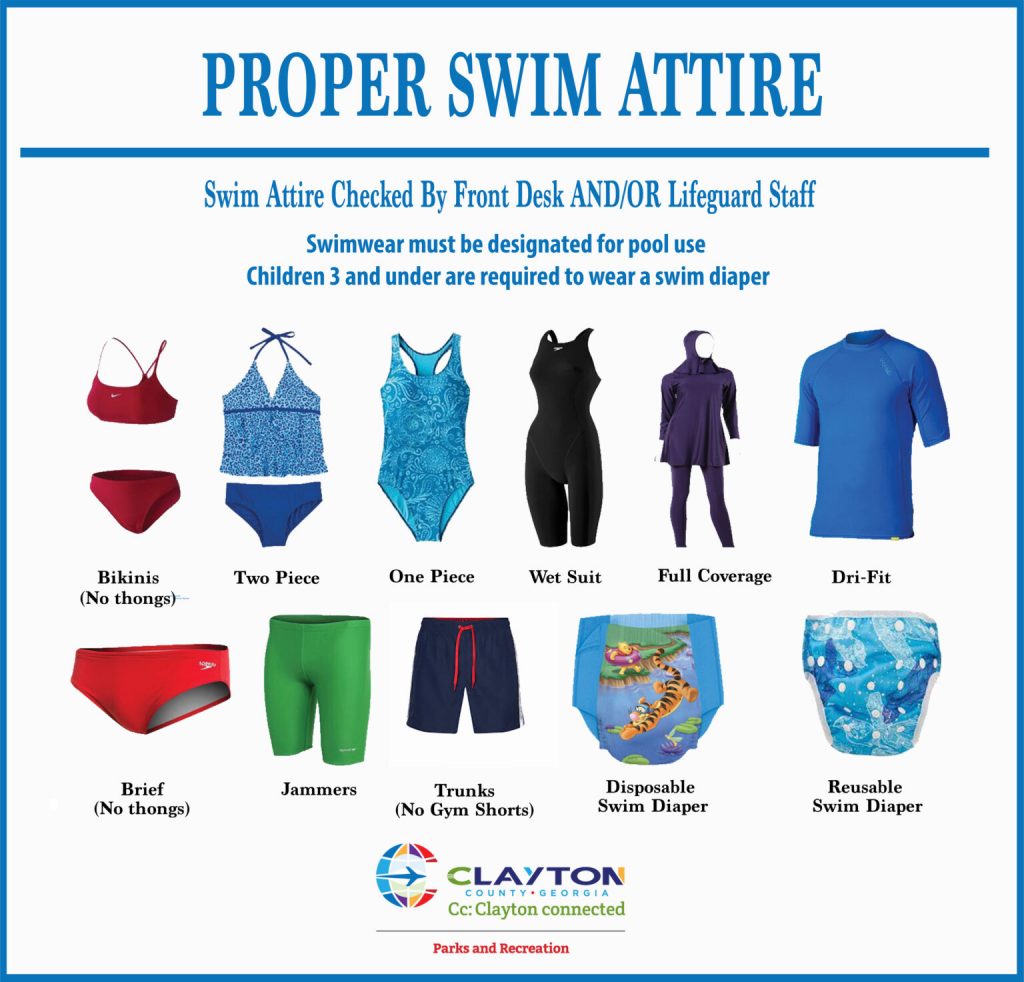 Spivey Splash has a limited number of lockers available to rent. Locker rental is based on first come first serve availability. 
Visit our "Splash Shop" located in the main building. Locker rentals require some type of collateral (ie. keys) to be left to purchase and receive a code. 
Large Locker: $5.00
 
Spivey Splash is not responsible for lost or stolen items. It is recommended that NO valuables be brought in to the park. 
In the event of inclement weather, Spivey Splash management reserves the right to close attractions when weather conditions do not permit safe operation of the park.  Afternoon showers are common during the summer months in Georgia, when thunder is heard, or lightning is sighted or detected by mechanical means, all pools and pool decks will be cleared immediately. Pools and decks will remain clear until at least 30 minutes after the last evidence of severe weather is experienced. The pools and decks will also be cleared any time sufficient rainfall is occurring to obscure the bottom of the pool resulting in an unsafe swimming environment, and will remain closed until such time as visual acuity for the bottom of the pool reaches a safe level.
In the event Spivey Splash has to close due to inclement weather before 4:00 pm, guests will be issued a one-time 'rain check' to re-enter the park within the same calendar year. All 'rain check' requests must have proof of purchase.
If Spivey Splash has to close due to inclement weather after 4:00 pm, no 'rain check' will be issued.
No Refunds will be given for either occurrence.
For up-to-date forecast, please click to visit: Jonesboro Weather Forecast
For the the most up to date weather, please click to visit: The University of Georgia's weather tracker, located in International Park